Learn, learn, learn. The squiis subscription gives you access to all learning content, coaching sessions, support and much more.
We offer a non-stop learning subscription. Access to all webinars, all on-site training, coaching hours and contact time. To everything that is available now and what will be available in the future.
Non-stop learning, exchange knowledge, learn about best practices, gain confidence.
The non-stop learning subscription is an experiment and lives from all those who participate, want to get involved, want to learn, but are also willing to exchange knowledge and invest time.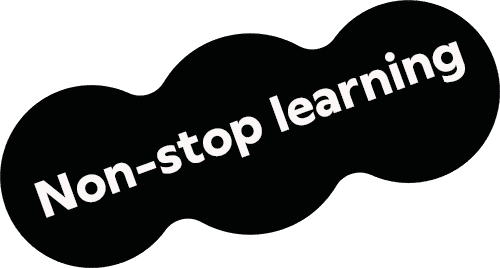 There's still a lot to be done before we get started. If you're interested in staying on top of things, why not let me know?