You are interested in Salesforce and want to learn more? Then you have come to the right place.
Salesforce is a fascinating and highly efficient CRM platform called "Salesforce Customer 360 Platform".
More than 150'000 companies of all sizes and industries use the world's leading CRM (Source: Salesforce.com).
Start with your first core process, e.g. the sales process, and then continuously expand Salesforce for further processes, because the Salesforce Platform grows with your company.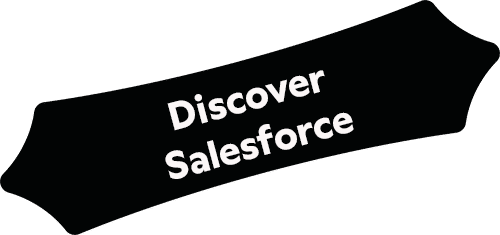 We would be happy to present the Salesforce platform to you free of charge and without obligation, whether in person at your premises or in an online meeting, and talk about your current situation and your goals.
Below is an excerpt from the Salesforce product website:
Give your sales teams the power to close deals like never before with Sales Cloud, the world's #1 CRM solution. Increase productivity, fill pipeline with solid leads, and score more wins without software, hardware, or speed limits.
Enhance your customer support — from call-center software to self-service portals — with Service Cloud. Get more responsive, intuitive, and flexible service solutions that help you anticipate your customers' needs.
Deliver personalized customer journeys powered by the intelligent marketing platform for email, mobile, social, digital advertising, and DMP. Build 1-to-1 customer journeys with Marketing Cloud, the world's most powerful digital marketing platform.
Build better customer experiences and crush conversion rates with Commerce Cloud, the world's leading ecommerce platform.
Build custom apps connected to Salesforce, and get your apps to market faster, with Heroku cloud services and developer experience.
Extend your sales and service capabilities with the world's #1 CRM platform. Streamline, automate, and mobilize any business process using third-party apps or custom apps that you build yourself.
Connect any app, data, or device, whether in the cloud or on-premises, in one place: the MuleSoft Anypoint Platform. And bring data from any system, like SAP, Oracle, Workday, and more, directly into Salesforce.
Make more intelligent, data-driven decisions that guide your business forward with Einstein Analytics. Artificial intelligence has simplified the entire analytics workflow, taking you from data to insight to action in minutes.

With Community Cloud, create beautiful, CRM-powered experiences — fast. Use templates to quickly launch pre-built use-case-specific solutions for you customers and partners. Or start with partner-built industry-specific solutions and components.
myTrailhead is the world's leading learning experience platform. Onboard employees faster, supercharge productivity, increase Salesforce adoption, and cultivate company culture.
Create collaborative documents, spreadsheets, live apps, and slides with Quip. Embed live Salesforce data that automatically updates so you never have to worry that it's out of date.