Increase the acceptance of your Salesforce implementation with our best practice approaches.
No success without acceptance. Increase user acceptance through concrete optimisation.
User acceptance, and that of all roles, needs a high focus. User acceptance can be increased and above all maintained through various activities.
Change management topics are just as important as user experience (UX), data quality, user training, super-users or administrators.
But also the cooperation with your implementation partner has a high impact on the acceptance of your Salesforce implementation. Are the projects and change requests implemented in the required quality and within the promised time? Are the requirements detailed enough and secured.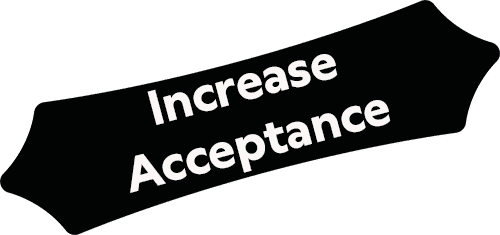 All these points are relevant to increase and maintain acceptance.