Get an assessment and recommendations for your Salesforce implementation.
We offer you an independent, non-binding look at the quality of your Salesforce implementation and provide actionable recommendations for action. This way, you can benefit as much as possible from the investments you have made and the recurring license costs.
User acceptance and quality of use
Data quality
User Experience Implementation
Reporting (reports, dashboards)
Automation, integration of peripheral systems
Process coverage
Security
Administrator Skills
Training and Onboarding
License model
Strategic system orientation
Cooperation with Salesforce
and many additional checks
Neutral recommendations for action
We view your Salesforce implementation neutrally and without prejudice, comprehensively and transparently. It's all about giving you feedback on potential stumbling blocks, idle innovations, short-term improvements, etc. If you wish, we can also involve your implementation partner.
So that you know afterwards where you stand and what you should tackle.
Read also the blog entry.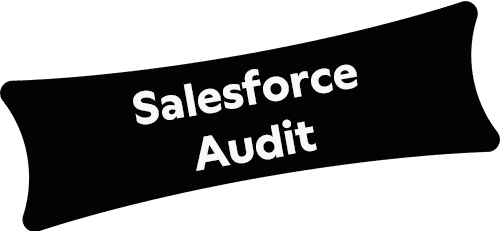 We would be pleased to present our services around Salesforce Audits to you.